CLAERDDU COTTAGE, Teifi Pools, Ceredigion 1989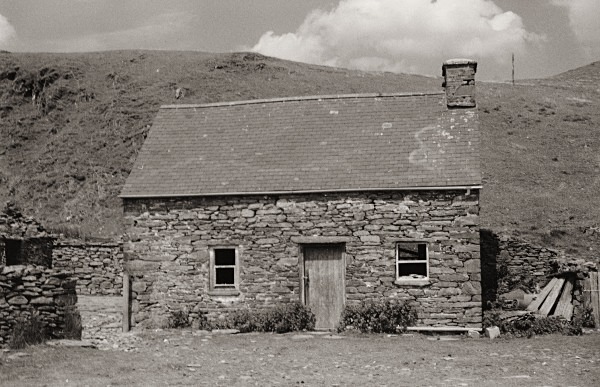 Notes on CLAERDDU COTTAGE, Teifi Pools, Ceredigion 1990

I had only just passed my driving test in 1990 and often I drove to Teifi Pools to lose myself in the hills and lakes. This small cottage was always a highlight and I recall my utter amazement at finding such a building built in such a place!
My first visit saw me climbing through one of the small windows and listening out for any farmers. No-one came and little did I know then that this is/was owned by Welsh Water. Even back in 1990 there were a hundred or so names scrawled and scratched upon the wooden interior walls. I added mine and I imagine it's still there, somewhere amongst the clutter of names.
As a 19 year old I wanted to live here. I can't say I've much changed my mind since then.. given half a chance...

Photograph is slightly out of focus and taken on a 35mm camera. Image not for sale due to quality of finished print.