ABSTRACTION, Wales 2001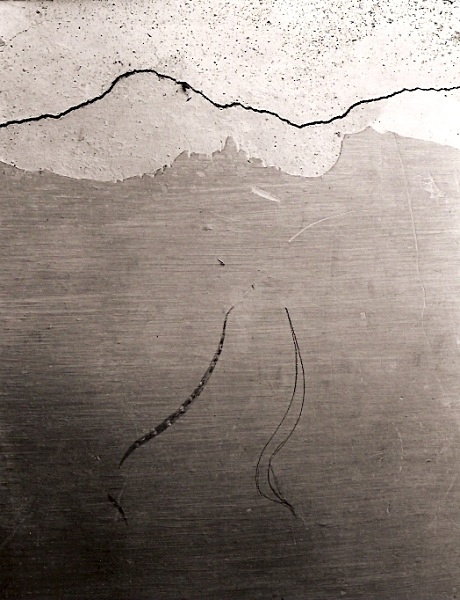 Notes on ABSTRACTION, Wales 2001

This is a pleasing image for me yet it falls into a very unusual category. I can not remember where it was taken! This may have been taken in a ruined farmstead at the rear of my parents house at Hafod and a few miles from Devil's Bridge. Of the thousands of photographs I have taken, from a few blades of grass in heavy snowfall to cloud studies I can always remember when and where an image was taken. This is an exception. It is, or more to the point I am, redeemed by its very simple composition. I used to believe that a good abstraction should be able to be viewed from any angle and this is a fine example of that. I have however chosen the angle that I prefer. I do not necessarily believe that an abstraction needs to look like something but this photograph suggests a road leading to some snow capped mountains. I must confess I doubted if this was intentional, unfortunately I can not remember for sure. I do know that it was the simple elements on this worn wall that caught my eye; sparse, still and yet the pencil-looking marks are sweeping and free flowing. It's location is has no consequence.

Update: March 2015 I visited the ruined farmstead Prignant Uchaf and lo and behold, this image was taken there - I re-took the image using a colour digital camera and can be viewed in the news update of that month and year. Mystery solved!
| | |
| --- | --- |
| | |