BLAENCARON CHAPEL, Tregaron Ceredigion 2013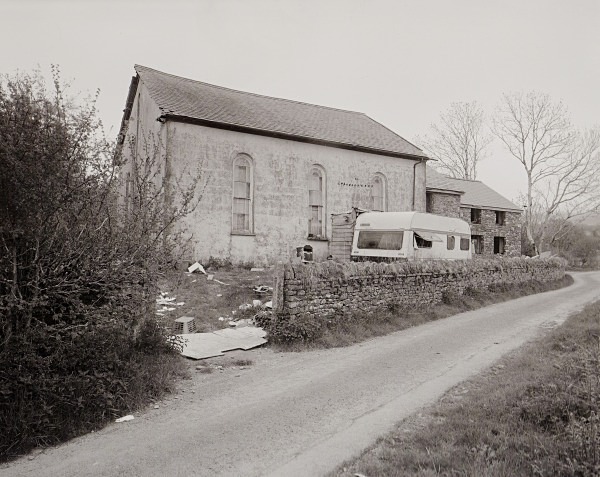 Notes on BLAENCARON CHAPEL, Tregaron Ceredigion 2013

Around two - three years ago this was in the process of restoration. New windows were put in at the accommodation end of the chapel but after a year or so all repair work suddenly ended. The windows were removed. The post remained unopened in the letterbox. The caravan next to the chapel is very damp and one would not want to spend a night there, opened but not empty cans of food and drink lay scattered by the caravan door. Litter and rubbish blow around in the breeze. This is not the end for this large chapel but it would be nice if someone could buy it and give it some love soon.
Comments
By Rob:
Hi Paul, really interested to see you too have seen this little old gem of Welsh architectural history. We encountered it some years ago, before it was bought and was just left. Unlike now, after it has been vandalised, torn to shreds and massacred. Murder is a crime, sadly, murder of old and fast diminishing relics like this is not. I fail to understand why somebody would be committed enough to begin building in sympathy with the location on the side as they have and then just...well, leave it!!?? We occasionally go past to see if there are any developments and sadly there aren't. Originally it was abandoned, now its derelict. How sad. What a crime!