BRONCAPEL, Tynreithyn, Ceredigion 2015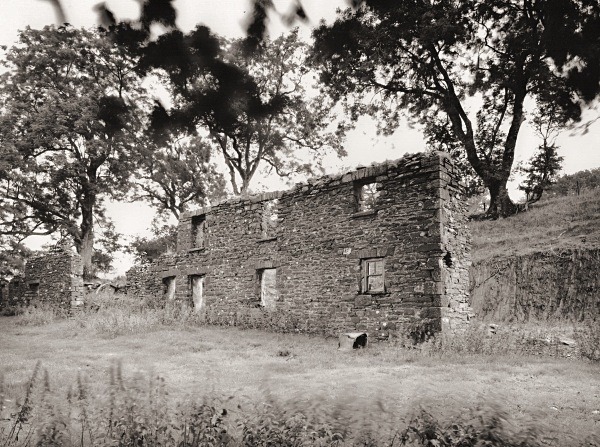 Notes on BRONCAPEL, Tynreithyn, Ceredigion 2015

Just about visible from the road, Broncapel seems to be on the precipice of restoration/rebuild. Planning had been submitted previously and at a guess I'd say this was when the site was cleared. It's in a nice position with views over the valley - and was obviously a large house, possibly a longhouse. The drizzle impeded my visit, tiny raindrops landing on my lens and it was a constant battle to wipe them off, quickly take the photograph and then move to next viewpoint.
Once part of a drover's road heading to and from Strata Florida and a rest-stop and a place of worship for the monks, hence name.