Dologau Bridge over the River Ystwyth, Hafod, Ceredigion 2007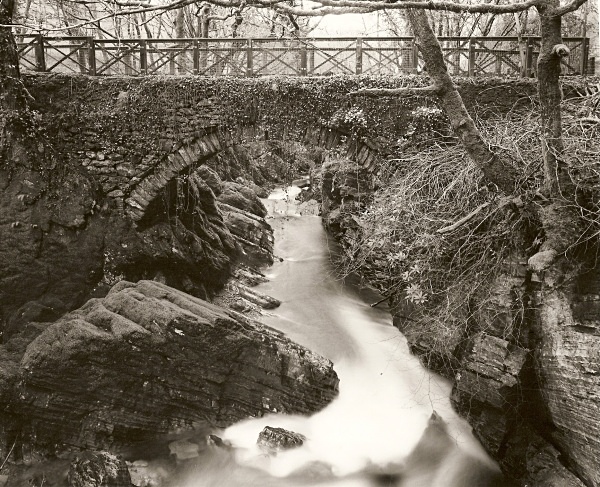 Notes on AFON YSTWYTH TOWARDS DOLOGAU BRIDGE, Hafod, Ceredigion 2007


The bridge near Dologau with the ever rapid flowing Afon Ystwyth beneath.

YR HAFOD. Pontrhydygroes. Ceredigion 2000
Hwn yw fy nhiriogaeth i - roedd y ty a safai yno lawer yn hyn na'i berchennog enwog, Thomas Johnes. Creodd Johnes baradwys yn Sir Aberteifi drwy blannu mwy na 3 miliwn o goed pren caled (torrwyd y cyfan i lawr ar gyfer y ddau ryfel byd ). Fe wnaeth hynny mewn sir a oedd ar y pryd hwnnw'n wyllt a pheryglus. Hefyd adeiladwyd ffoieddau, milltiroedd o Iwybrau, ogof meudwy, henebion, ac ogof lladron ynghyd a nifer o erddi ac encilion cudd. Dymchwelwyd yr adfeilion yn 1956.