ISCOED, Ferryside, Carmarthenshire 1996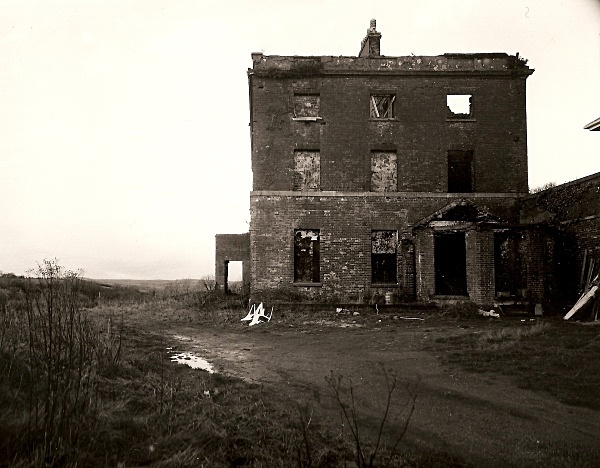 Notes on ISCOED, Ferryside, Carmarthenshire 1996
After searching for ruined houses, often unsuccessfully, on a hot Spring day, tired from driving and asking for numerous directions, I approached Iscoed late in the afternoon.
It glowed through the hedgerows, about half a mile from the roadside: a Georgian red brick block mansion overlooking Carmarthen bay. It was built in 1772 for a Sir William Mansel.
The owner was pleased I took interest in the house, he had renovated one wing of the service quarters and seemed to genuinely care about Iscoed to which fate has dealt kind and unkind hands. It briefly served as Council Flats after WW2 but after listing status was refused in the late 1950's, permission to demolish was granted but miraculously the house survived, outliving the owner who wished to demolish.
As seen here: it still remains a viable option for restoration. There is a small swimming pool in the courtyard between the two wings at the rear.
Iscoed 1996
Iscoed 1996
Iscoed 1996
Iscoed 1996
Iscoed 1996
Iscoed 1996
Iscoed Interior (swimming pool?) 1996
The link below will lead you to the external site and show recent images of Iscoed
http://www.derelictplaces.co.uk/main/showthread.php?t=13785
| | |
| --- | --- |
| | |