LLAIN, Ceredigion 2016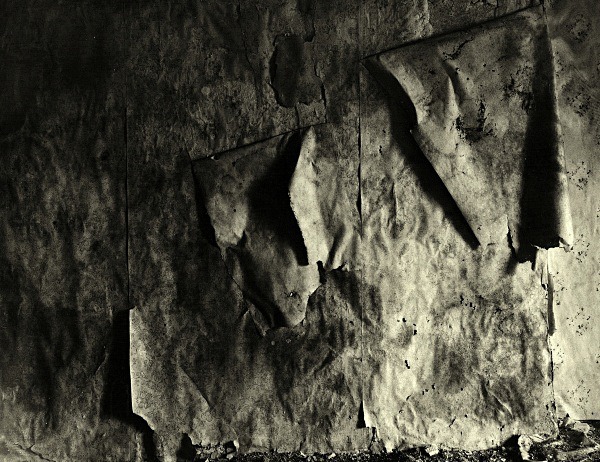 ABSTRACTION AT LLAIN, Ceredigion 2016

Six years after my first visit. The foliage in front of the house almost completely obscured the house in pictures I took in summer of 2010. Dappled sunlight did not help either, as pretty as it was. My return today, January, was cloudy and drizzly. No fear of the sun ruining any viewpoints!
Again, the rear window was the way in and after exploring the house, little changed in six years, I set the camera upstairs pointing from the landing to the bedroom wall you can see here. A relatively long exposure of 16 minutes, and the negative is a little thin, so would have probably could have done with a 45 minute exposure. Nonetheless, a successful image.