LLETHR, Bawdy, Pembrokeshire 2011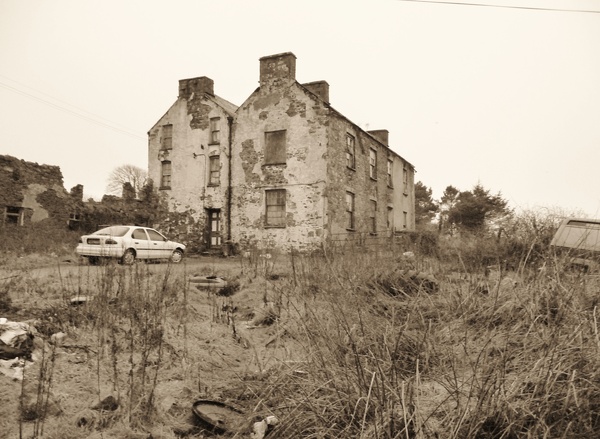 Notes on LLETHR, Bawdy, Pembrokeshire 2011

A large farmhouse, grade 2 listed and falling into an ever perilous condition. My visit was a dissappointing one. I had set up the camera when the side door of the house had opened, much to my surprise, and someone came out. Someone lives in the lower part of the house. When I asked the owner, who lives in a bungalow on the site, whether I could take a few photographs, he asked me, without doubt, to leave. I left. These few images were taken using a digital compact camera and nonetheless give a fair impression of Llethr.

Many of the outbuildings have been converted into dwellings.
Comments
By ceridwen:
Llethr is at Brawdy, not Bawdy.
By Christine:
Why publicise this house when the owner told you not to take photos?