MUD AT TEIFI POOLS, Ceredigion 1999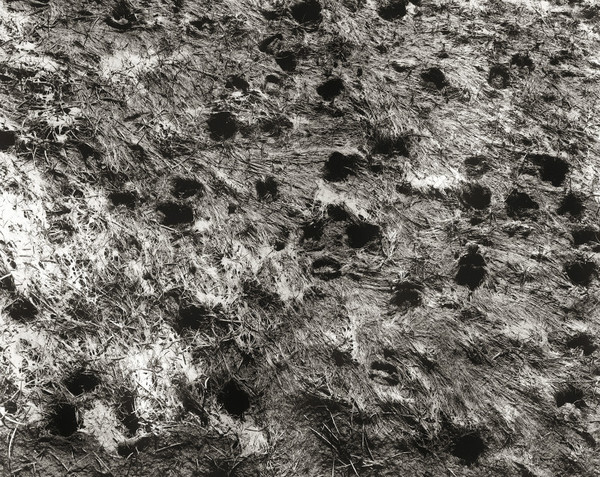 Notes on TEIFI POOLS, Ceredigion 1999

In the summer time, when the waters have receded slightly, the floor of the lakes at Teifi Pools leave a hardened layer - crusted by the sunlight. But once stepped upon, as seen here with these sheep tracks, the foot (or in this case the hoof!) sinks - not deeply - into the rich dark mud. This image shows just that, at sunrise and works well as a simple landscape abstraction.