NANT GOCH, Llandeusant, Carmarthenshire 2012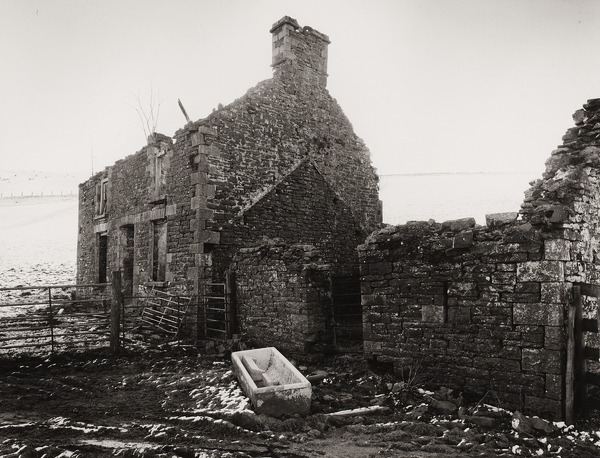 Notes on NANT GOCH, Llandeusant, Carmarthenshire 2012

A house standing ruined high on a hillside on the edge of the Brecon Beacons. The house stands on a footpath and the walk up from the hamlet of Llandeusant is a pleasant one. The path seems to be once a driveway, trees either side shelter the walker from either rain or a summers harsh sun light. Today I had neither. Today the ground was frozen solid with some snow refusing to hinder nor indeed thaw and the sun shone brightly but any warm it offered was welcomed.

The house, as seen here, is roofless and is now just a shell. Fragments of outbuildings remain, some hidden in deep shadow whilst other parts in bright sunlight, bringing out the textured stonework and mortar and causing me to run my hands over its rough texture. Beautifully located and seemingly content in its ruinous state.