PEELING POSTER, Bristol 2003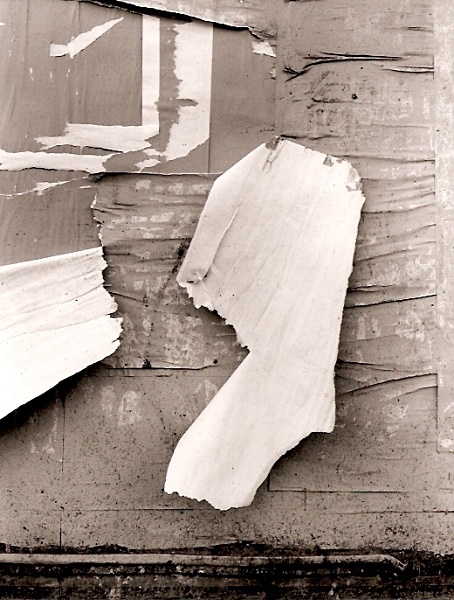 Notes on PEELING POSTER, Bristol 2003

What appears to be a simple exposure took three different trips – the same image being re-taken each time due to a very slight breeze which caused the centre piece of torn paper blowing and therefore recording as a blur on the exposed film. I haven't properly printed this image until recently (Feb 2010). I believe it worthy of re-appraisal. It was taken only a few inches from the ground, the boarded up window was all but covered in a dull and light grey poster – almost lacking in any information due to it being weathered – other posters had been, at some stage, glued on top but these too were either too weathered or were brand new and did not interest me. However parts of the grey posters had begun to peeling away and these peeled pieces added some contrast to the overall greyness of the shop window. I made a number of exposures, this being the most successful.