PEN-BRYN-RHYG (outbuilding), Stags Head, Ceredigion 2013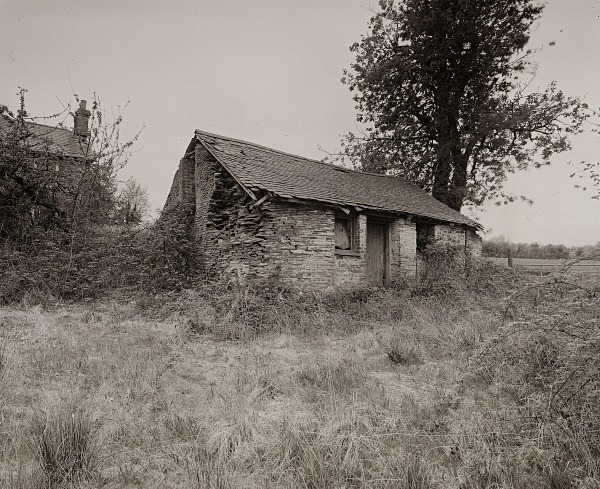 Notes on PEN-BRYN-RHYG, Stags Head, Ceredigion 2013

A house not close to anywhere particular. The road up is narrow and could barely be called a road. I came here before, last year, but heard a dog barking and presumed the house was not derelict. It is not strictly derelict, just inhabited and access is only by permission. The farmhouse and outbuildings stand before a small pond. Japanese knotweed has reached here and with the brambles made reaching the front of the house impossible even without summer foliage blocking the way. A little forlorn, a few images were taken and then I left to let the foliage to wend it's way around stone and mortar.
Comments
By kayleigh:
do you know who owns this property?