PEN-CWM (TY-UNNOS), Pontrhydfendigaid, Ceredigion 2011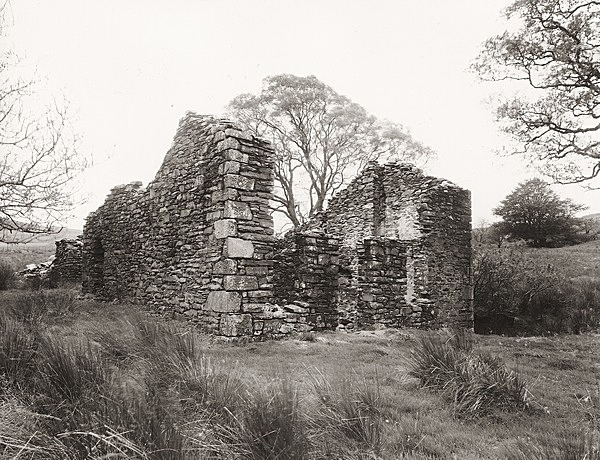 Notes on PEN-CWM (TY-UNNOS), Rhos-gelli-gron common, Pontrhydfendigaid, Ceredigion 2011

Late 18th century and set within small irregular field enclosures. Many, I counted seven individual properties – most too ruined and unworthy of photographing.

The final occupant of this small community left after World War Two.

(A Sunday school and chapel was built in 1886 for the growing population of this remote area.

Long ruined but planning had been granted and some work had begun but all seems abandoned.

A similar school house/chapel was built further down the valley on the road from Tregaron to Pontrhydyfendigaid in 1906 - this too is ruined).

These properties are considered to be 'Overnight Houses' and I do not kow the names of each house hence I've called them Tai-unos #1 and #2! As you can see both are very similar in design and also in their ruinous state.