PENCOED CASTLE, Llanmartin, Gwent 1997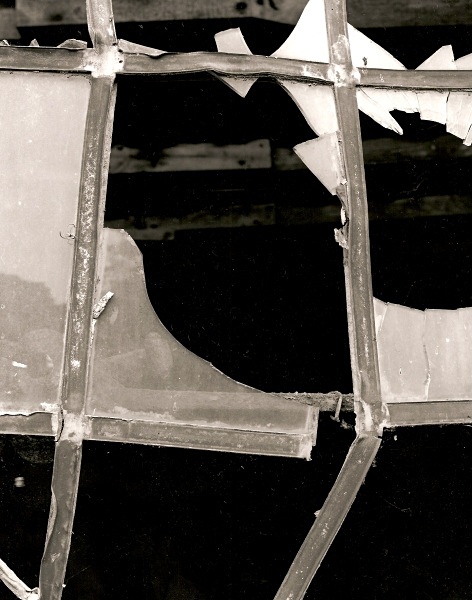 Notes on PENCOED CASTLE, Llanmartin, Gwent 1997
At its core this is a small medieval castle, enlarged and grandiose, but after 1750s the house began its slow decline with much work left incomplete and further restoration abandoned after a fire in the mid 1950s.
Many uses have been proposed, even a theme park, but it remains ever derelict but not yet beyond repair. It is made up of a vast range of rooms and extensions but Pencoed was a surprising find, not due to its size or castle/house-like features but more due to its prime location and the fact it is empty, unused and quickly deteriorating. Large gate house stands imposing before the house.
This image shows the once fine windows unguarded, twisted and distorted.
Pencoed 1997
Pencoed 1997
Pencoed 1997