BRYNKIR, Dolbenmaen, Caernarvonshire 2011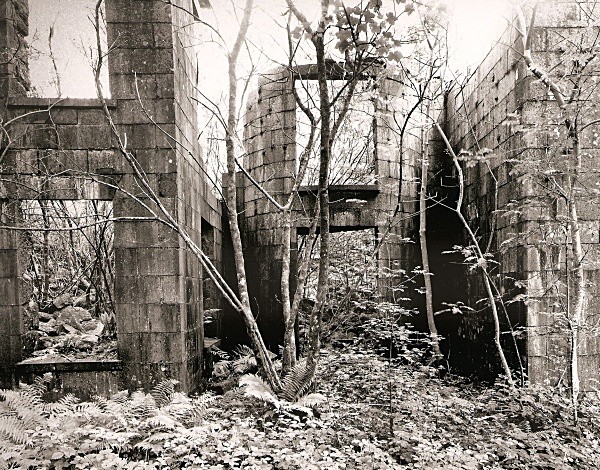 Notes on BRYNKIR, Dolbenmaen, Caernarvonshire 2011

You sense that everything has come to an end at Brynkir House. The mortar crumbles, the stonework falls into large piles, inner archways have tumbled and the house has a whole has become a confusing jumble. The foilage is rampant with much of the property inaccessable and with considerable surprise considering it's once large size, Brynkir feels it has finally reached the end of it's life.

The main three storey part of the house with large dressed blocks of stonework is still impressive but a quick inspection within reveals it's walls are rapidly losing the battle against the elements and no doubt without thanks to the last few bitterly cold winters.

I have visted here four times in the last 10 years and with each visit surprise at what little is left of this once large mansion house. That said, it is still worth a visit for the casual searcher of derelict properties. But be warned, the melancholy clings and lingers like the raindrops on the fresh spring bunched bracken.
| | |
| --- | --- |
| | |