PEN-CNWC, Cilcennin, Ceredigion 2011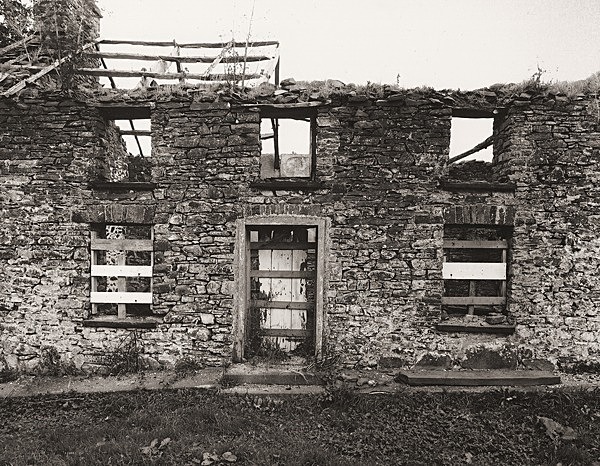 Notes on PEN-CNWC, Cilcennin, Ceredigion 2011

A longhouse in a superb location. As so often the case, the barns/byres are in a much better condition that the house. The house, as seen here, is roofless and dividing walls within have all been stripped leaving a long open space.

Recently purchased one watches with an enthusiastic eye as this house will hopefully become a family home once again.

A simple Ty Bach suspended over a small gullied stream.

I wondered who owned and lived here. Does anyone know?
Comments
By Gwen:
I remember visiting Pencnwc every Saturday afternoon in my childhood to vist Daniel Jones , his daugher Sal which was a spinster and Tommy who was married and lived at Gwelfro Ciliau Aeron The Farm was sold to a neighbouring farm in 1969 -70 after Daniel Jones died and Sal moved to a bungalow in Ciliau aeron Since they moved I have never been there and it is very sad to see the house in this condition as it was kept imaculate with the Jones'es which they white washed it yearly and it was their pride and joy . I understand that the farmhouse is being renovated now and I can't wait to pay a visit and bring back happy memories .