ALLT-DDU, Pont Llanio, Ceredigion 2011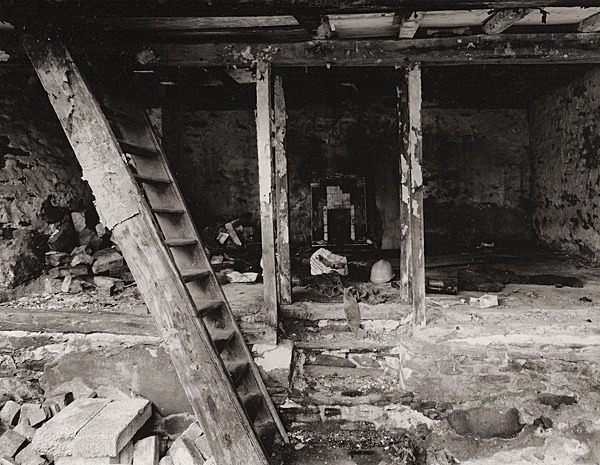 Notes on ALLT-DDU, Pont Llanio, Ceredigion 2011

A peasant longhouse, possibly 17th century, with a corrugated roof but now much ruined. Sold in 2008 (?) with planning permission to restore building and convert barns (also ruinous) to dwelling status but it seems now abandoned. All damp and depressing on this breezy and wet day.

The entrance doorway wall has completely collapsed and the house, with this entire outer wall missing, has a strange look about it, with the interior on full view.

Unfortunately the inside is in a poor state with the small upper floor unsafe. Most unusual is the ground floor is on two levels with a couple of steps leading up to the once living room area.

A large caravan also sits in the grounds, also slowly rotting away and deserted. Some work had been done to one of the outbuildings at Allt-ddu, with some walls consolidated and some concrete block walls built and a concrete floor put in but all in all the whole place has a sense of abandonment.
| | |
| --- | --- |
| | |