PONT LLANIO MILK FACTORY, Llanio, Ceredigion 2011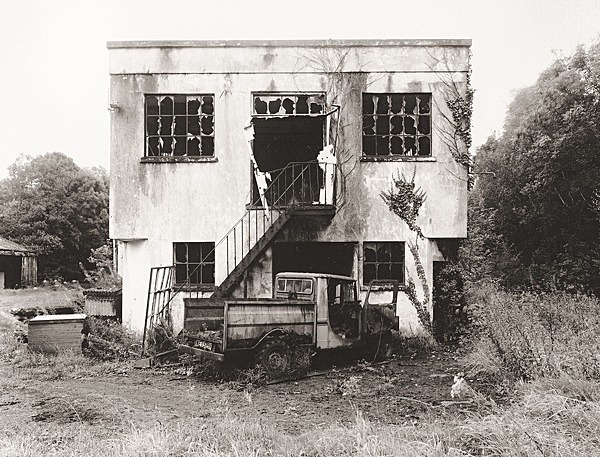 Notes on PONT LLANIO MILK FACTORY, Llanio, Ceredigion 2011

A few miles from where I live and I had no idea this was here! It was built in 1937 and once had its own train station. The factory and rail-link closed in 1970 with production moving to Felin Fach.
(The milk factory's history can be found with a quick internet search)

On my visit, during a day off work, the rain fell hard in prolonged showers. Water dripped from the high roofed building and various noises made my trip a jumpy one. Heavy drops falling from 40 foot ceiling hitting metal sheets reverberated from the huge hollow rooms and sounded like a dog barking!

The abstract photographs here were the most successful images and required long exposures of between 4 – 12 minutes.

Other railway buildings remain, station storage building as seen here still in agricultural storage use.
Comments
By Peter Lloyd Harvey:
The place is a miracle of survival. We are launching a feasibility study to see whether it could be saved as a Dairy Heritage Centre, operational railway, Roman bath-house story, The Swagman Tales, all linked by an extended Ystwyth Trail?
By Paul White:
Hello Peter, I lost the email you sent - I would be interested in helping. Thanks,Paul