PEBYLL, Llanddewi Brefi, Ceredigion 2011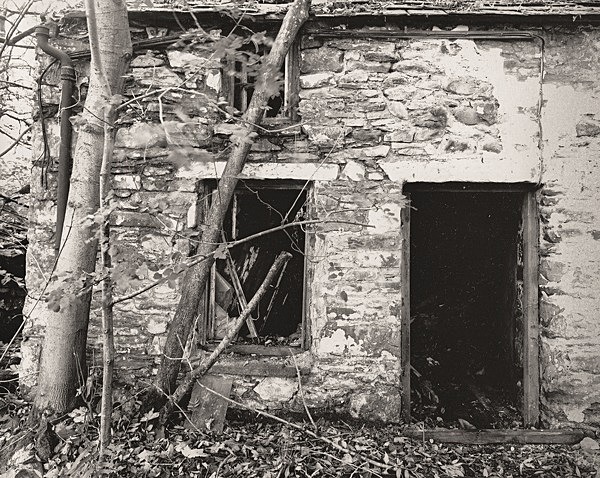 Notes on PEBYLL, Llanddewi Brefi, Ceredigion 2011

Currently (Oct 2011) on the market for £55,000 this old house has been in long neglect and the former occupants belongings fill each room with fallen stone work and beams. This debris is dark, sodden and I thought twice before declining to enter.

Photographically it was a challenge to capture this cottage, a high stone wall stands only 10 feet away and to photograph the facade straight on was impossible. Climbing the wall was a possibility but the overhanging trees would have obscured much of the house.

My visit was a quiet one. The house stands just outside the village of Llanddewi and on this week day morn the only soound to be heard was the occasional crow and the leaves bustling in the breeze.