ABSTRACTION AT PONT LLANIO MILK FACTORY, Llanio, Ceredigion 2011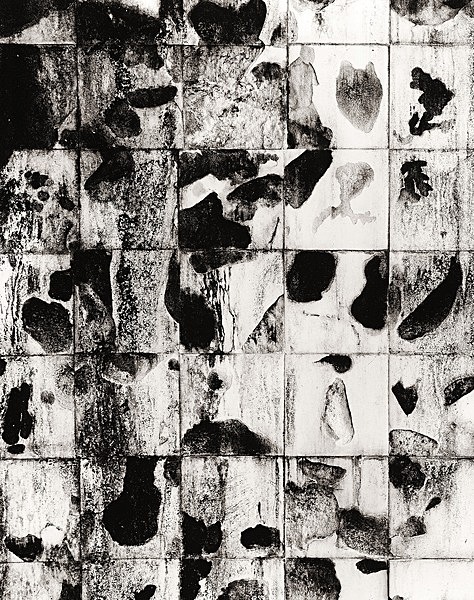 Notes on ABSTRACTION AT PONT LLANIO MILK FACTORY, Llanio, Ceredigion 2011

Shower tiles, all cracked, torn off and dirty. Each tile slightly decayed to a different level to the one adjacent. This is a pleasing image - the geometric nature of the tiles and the chaotic decay thereon is something I seek out in abstractions.

This particular image succeeds better than most because although it is easy to work out that these are tiles, the decay and abstraction found is visually stronger than the neatly patterened tiles.

A few miles from where I live and I had no idea this was here! It was built in 1937 and once had its own train station. The factory and rail-link closed in 1970 with production moving to Felin Fach.
(The milk factory's history can be found with a quick internet search)

On my visit, during a day off work, the rain fell hard in prolonged showers. Water dripped from the high roofed building and various noises made my trip a jumpy one. Heavy drops falling from 40 foot ceiling hitting metal sheets reverberated from the huge hollow rooms and sounded like a dog barking!

The abstract photographs here were the most successful images (images of the actual building can be seen in the 'Other Welsh Ruins' gallery) and required long exposures of between 4 – 12 minutes due to the dimness within and the deep rain clouds outside. The walls within had been exposed to 40 years of dampness and the thick paint work was peeling throughout. The textures and patterns formed therein were some of the better I'd seen for many a year. These images were all taken using a 150mm Xenar lens - not optimised for macro photography yet the negative are absolutely pin-sharp and are a joy to view and then print.
| | |
| --- | --- |
| | |