HAFOD MANSION, Pontrhydygroes, Ceredigion 2012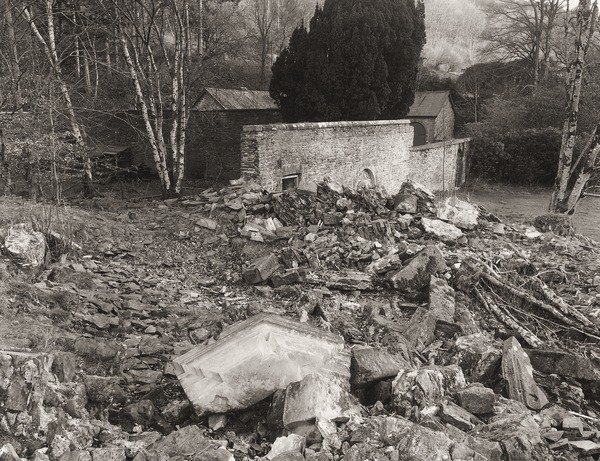 Notes on HAFOD MANSION, Pontrhydygroes, Ceredigion 2012

At the very least, a pile of rubble but at the very best, at least, within that pile of rubble, pieces of large dressed stone. This piece seen at the forefront on the image has recently been sandblasted. I felt a little cheated. If all the pieces were sandblasted then would this be being true to the ruins? I took the image. It was a peaceful Sunday morning. The composition was obvious but still I took the picture. This particular pile of rubble has had most of its more interesting dressed stone taken over the last sixty years and most of the trees that have gained root over that time have also been cut back. This pile of rubble is slowly being manicured into a tidier, more acceptable, pile of rubble but a pile of rubble it remains. The stables can be seen at the rear.