GREAT MILTON, Newport, Gwent 2005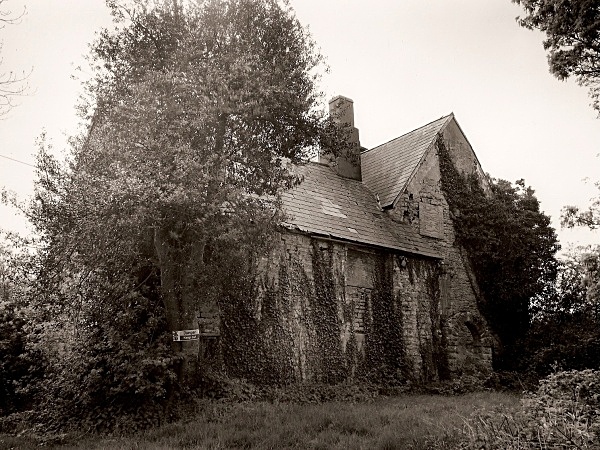 Notes on GREAT MILTON, Newport, Gwent 2005
In a quiet roadside location and a very short distance from Newport in Gwent, Great Milton is an unexpected pleasure.
Built 16th century, of limestone rubble, this is a farmhouse laid out in an L shape with mullion windows, two storeys and an attic.
After much discussion of renovation a few years back it now stands in a perilous state: boarded up and crumbling. The interior remains un-modernised with flagged stone floors and a collapsing wooden spiral staircase. The gardens, small and unkempt are also in need of restoration.
Great Milton
Comments
By ceri hillier:
I live in the same village as this building. It has now been restored by a villager and looks fantastic.
By Sylvia Morgan:
Where , exactly is Great Milton? I was born in Newbridge but have never heard of it Sylvia
By Arthur Swift:
Is this home in or near the village of Llanwern, near Newport Gwent, UK. Possibly could you give me its exact location. Arthur Swift (JP ret.).