PENDRE, Alltwalis, Carmarthenshire 2014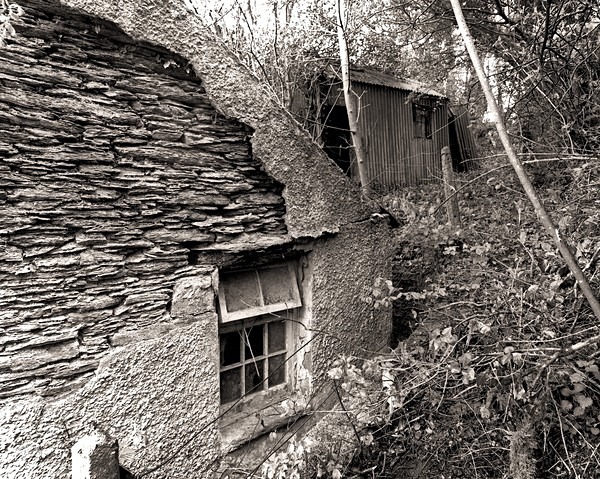 Notes on PENDRE, Alltwalis, Carmarthenshire 2014

A small cottage on the edge of the village Alltwalis. I recall someone living here not so long ago – five/ten years? The cottage is just about visible from the main road as you pass down towards the village – a quick glimpse and then the flash of a wonky chimney pot and then it's all hedge and one is left wondering whether it was empty or just a little run-down. I can confirm it is empty! And ruinous. A window was broken and I slipped in through to the living room to have a look about. Two rooms, no upstairs, outside toilet, a simple life. I question whether I do remember someone living here, living so simply in the 20th/21st century? Now I am not so sure. There is little here, no room to swing a cat, not much outside space to grow anything, surely this thus called simple life would indeed be one of poverty too and not lived so simply by choice?
I chewed upon some wild garlic, always a pleasure in spring, always abundant it seems besides ruins as I pondered life here. There wasn't even space to park a car (the stupid photographer surmised). Who lived here?
| | |
| --- | --- |
| | |