BYRGWM ISAF, Alltwalis, Carmarthenshire 2014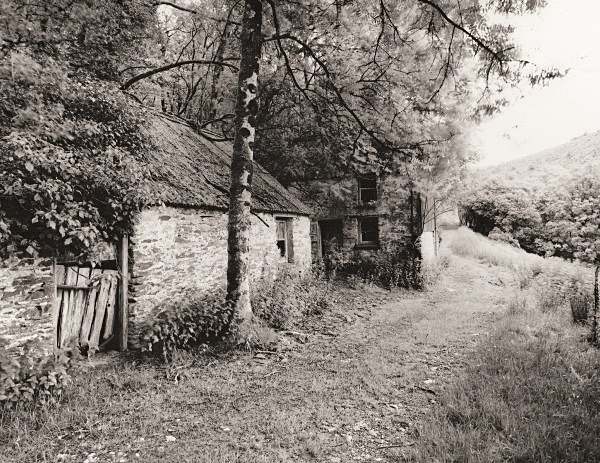 Notes on BYRGWM ISAF, Alltwalis, Carmarthenshire 2014

Lowly positioned and I presume long empty - I wonder who lived here in this small dank remote cottage? A footpath alongside sees few walkers. A little further on a dead rabbit was found, outstretched and wet, its glassy eyes giving sign that it had only recently died, perhaps sometime in the morning or the night before.
Access within the house was by simply opening the front door, off its hinges. Inside was covered in sheep droppings, the usual birds nest remnants in the fireplace - the staircase completely gone. I peered up past the low ceiling. There was little to see; more empty rooms, all forlorn and lonely. Only a few exposures were made, the darkness of the trees canopy giving an high contrast negative against the bright sunny morning. One can imagine, quite without imagination, how quickly this house will fall.