CANADA, Stag's Head, Ceredigion 2014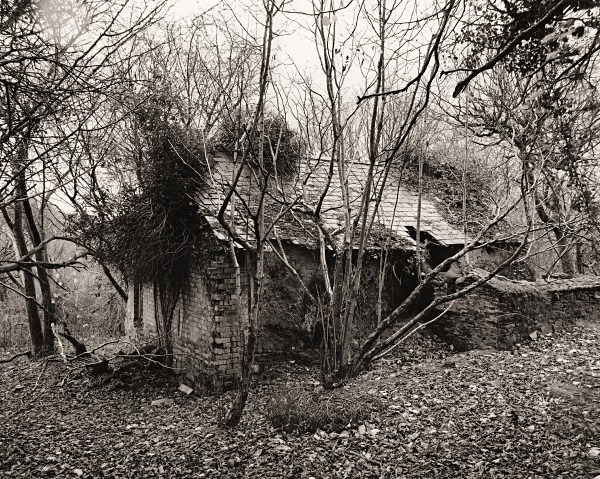 Notes on CANADA, Stag's Head, Ceredigion 2014

A small cottage built of mud, stone and brick and much dilapidated. It stands in a low position and perhaps if the trees in front of it hadn't had the chance to grow so high it would have once had a good view. At present however all is dim and lowly. I wonder how long empty, it's in a relatively good condition although there is a hole forming at the rear. Inside is very basic, nothing much of note but a fairly recent empty beer bottle. Partition walls have been taken down and all is left is one large room, upstairs also taken down, striped of beam and panel. Cottage sits beside a seldom used footpath and there was no doubt in my mind that this little gem will surely never be salvaged or lived in again.