CWMYSTWYTH MINES, Ceredigion 2015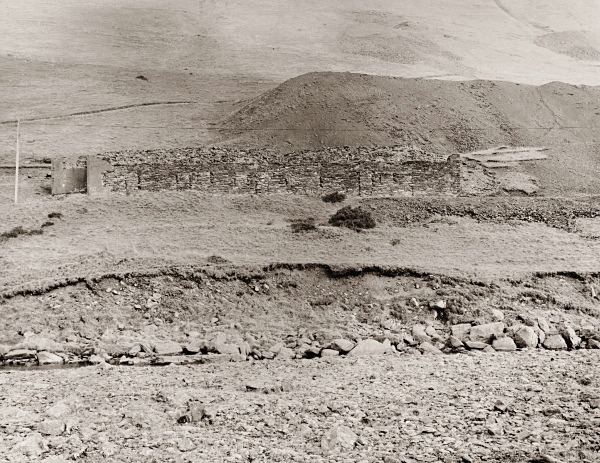 Notes on CWMYSTWYTH MINES, Ceredigion 2015

Each visit and one feels Cwmystwyth Mines are a little more decimated, the height of the buildings just that little lower than previous visits. One cannot help also but lament the removal of the large corrugated finishing mill and indeed, the flattening of the other buildings by the council some time in the late 1990's. An opportunity missed, one feels, when you consider the interest in the mining heritage of Wales.
I came here on this visit to photograph the cottages on the opposite side of the valley. The opposite of the valley was cold, the ground solid with frost, the sun yet to reach. I was happy to cross the river and wander around the heaps and ruins. The sun brought warmth and also a few photographic possibilities. The images here show varies views of the mines and the buildings thereon. Much is gone, much barely recognisable after so many years of neglect. This site used to be a tipping ground, mostly it seemed for old cars and vans - there is only one rusting car remaining which is lodged down a hole.
| | |
| --- | --- |
| | |