YNYS-FELEN, Llanfihangel Ystrad, Ceredigion 2015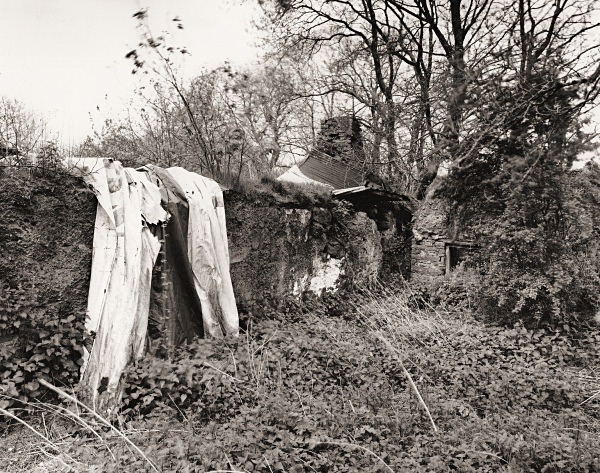 Notes on YNYS-FELEN, Llanfihangel Ystrad, Ceredigion 2015

Noted on Coflein website as a vernacular medieval hall, one of the last six in Ceredigion (with only two in Carmarthenshire) and with many photographs too I was somewhat saddened to see that the roof had long caved in. Thatched with corrugated iron, the crug beams all fallen inward made any visits within the building all but impossible. Once the owner had put a plastic tarpaulin over the whole roof but this had at some point been swept off and as is inevitable, the house became a ruin. Apparently lived in until 1954 - rubble and cob hall with brick and stone extension built at a right angle to form an L shape. The doorways were very low, the windows small. My visit was brief, for much that there was to photograph wasn't exactly photogenic but the chimney proved the main viewpoint, so I generally worked around that. A sad sight.