TRIAEL, Bont Goch, Ceredigion 2015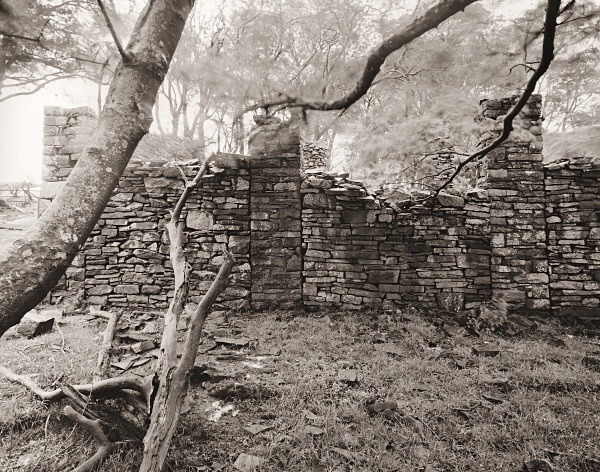 Notes on TRIAEL, Bont Goch, Ceredigion 2015

Not a far walk from the road but a damp one, and fortunately for me between very heavy spring showers. Triael was once a large farmstead, numerous outbuildings mostly in poor state of disrepair, the house itself, barely recognisable except for a brick chimney and some wooden shelves in an alcove, miraculously surviving when the walls have all but fallen into a pile of rubble.
Nice pair of circular stone pillars fronting barn. I have come across a number of such pillars and they're always a pleasant surprise when often times the Welsh farmhouse in Ceredigion is practical build rather than aesthetic one.