BRYN GARW, Lledrod, Ceredigion 2015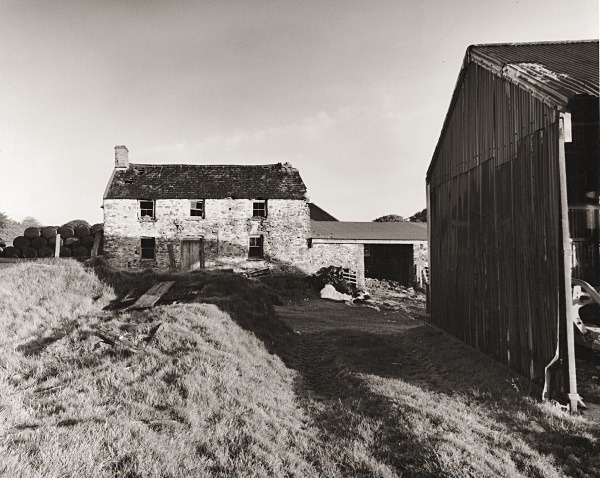 Notes on BRYN GARW, Lledrod, Ceredigion 2015

Standing isolated and high, the morning of my visit was silent, with just a trace of wind and the odd bleat from the sheep. The track to the house was dry until the last corner, then much waterlogged, I trundled through the muddy water and to the sunlit façade. The house has nearly reached the peak of dereliction; before the roof has fallen, before the water has collapsed the ceiling, before all this comes tumbling in. It can happen over years or during one particular bad storm. A chimney is missing, a few slates, no glass in the windows, the door held together by bailing twine; a familiar sight.
A few exposures were made, although it was early the sky was a deep blue, the moon hung not so high in the sky and the sun was also low, almost blindingly bright. Fifteen minutes later I was walking back along the track and to the car wondering if I should have ventured inside, wondering if I'd made the best of my visit. No way of knowing until the negatives are developed. The house, if unsold, unrepaired, will probably be roofless in a year or two.
| | |
| --- | --- |
| | |