SYSTERNE / SISTER'S HOUSE, Minwear Forest, Canaston, Pembrokeshire 200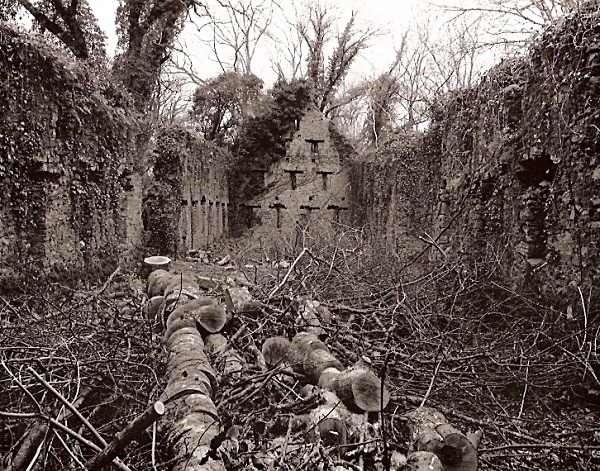 The SYSTERNE / SISTER'S HOUSE, Minwear Forest, Canaston, Pembrokeshire 2009
A large (60ft?) corn barn with large porch, no windows only arrow slots, 12th century and also a large complex of smaller buildings all ruinous and overgrown.
A large mansion house was supposed to have stood in this small complex of buildings, the ruins dating from 15th - 17th century. Many walls and buildings litter this wooded area and i was unsure where this house would have stood, which incidently was supposedly also used as a hospital.
All set in beautiful ancient woodland no more than a stones throw away from the tidal river Cleddau.
Unknown building, Systerne House 2009
Systerne or Sister's House 2009
Systerne or Sister's House 2009
Systerne or Sister's House 2009
Systerne or Sister's House 2009