DANBERT HOUSE, Swansea 2018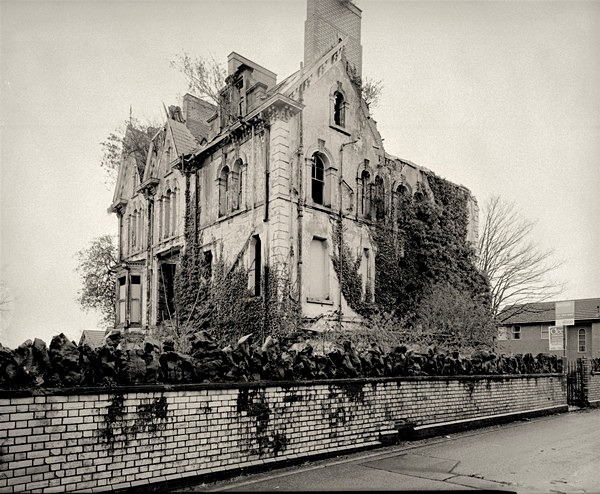 Notes on DANBERT HOUSE, Swansea 2018

Long ruinous - at least fifteen years - recently sold for £100,000 after the Australian owners were forced to sell by Swansea Council. Nothing has yet been done to consolidate the ruins, except last year the fire brigade dismantled the roof partially after an arson attack.
Built 1880 and was last used as an employment centre.

This recent visit was made two days before the house was to be auctioned off again - this time with a starting price at £70,000. No access was possible within and to be honest, I felt there was little to be gained by entering.