BLAENGWRACH FARM, Neath Port Talbot 2018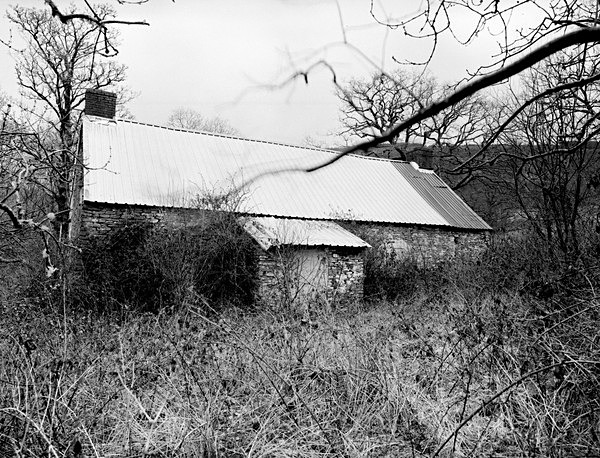 Notes on BLAENGWRACH FARM, Neath Port Talbot 2018

I approached this ruin from the right footpath but discovered a bridge I had intended to cross had been fenced across and was inaccessible. An hour and half later rambling through bramble and nettle, I reached the walls of the house.The house has a relatively new metal roof, preserving the house and rightly so.

Cadw site description: C19 cowhouse and stable, limewashed rubble construction with metal sheet roof over stable only. Roof over cowhouse missing. The front is distinctive for its five semicircular-arched openings with carefully dressed stone voussoirs; these openings are cambered on the inner side. The left hand gable end has unusual lancet opening to the stable loft. Rear of cowhouse has 2 small vent loops and 2 inserted windows.