BARN, Cwm Rheidol, Ceredigion 2004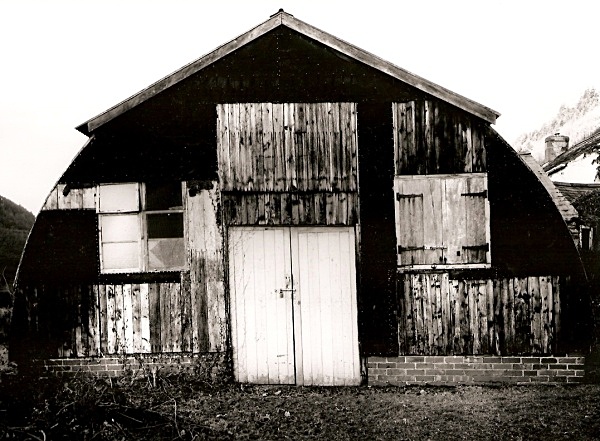 Notes on BARN, Cwmrheidol, Ceredigion 2004

A quite large wooden, brick and corrugated iron building alongside the road from Aberystywth towards Cwm Rheidol. It's patchwork facade suggests the builder used whatever materials were at hand and gives this barn a odd but appealing aesthetic feel.


SIED HAEARN RHYCHIOG. Cwm Rheidol, Ceredigion 2005

Adeilad mawr o bren, brics a thun wrth ymyl y ffordd tuag at Gwm Rheidol. Mae'r wyneb clytwaith yn awgrymu i'r adeiladwr ddefnyddio pa bynnag ddefnyddiau oedd ger Haw.