RUINED PREFAB, Capel Seion 2000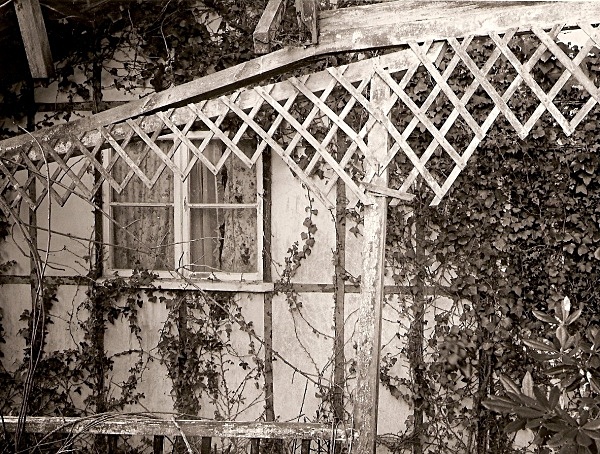 Notes on RUINED PREFAB, Capel Seion, Ceredigion 2000

I used to drive past this building every day, year after year. I always stole a glance at the house and a tall Monkey Puzzle tree that stood in fromt of it as i sped past, along the long straight road at Capel Seion. It looked from first appearance to be empty but small clues, like bins being left out or the hedges occasionally trimmed provided the eviddence that some one did indeed live there. I believe an elderly couple up until around 1999(?).

It was almost impossible to get up close to the house when I visited a year later, the undergrowth blocked the pathway and all but concealed the facade. Only two exposures were made. The undergrowth was eventually cleared and the veranda removed exposing this small vulnerable property until the house itself was also demolished.

Today all that is left is a Monkey Puzzle tree looking alone and lost (puzzled?) in a small clearing between two modern houses.

PREFFAB. Capel Seion. Ceredigion 2000
Mae'r adeilad parod hwn (a adeiladwyd yn y 1950au?) yn awr wedi ei ddymchwel a'r cyfan sydd ar ol yw'r goeden gas gan fwnci gan edrych yn unig ac yn drist ar ddarn o dir rhwng dau dy modern.
| | |
| --- | --- |
| | |