CWM RHEIDOL, Ceredigion 1994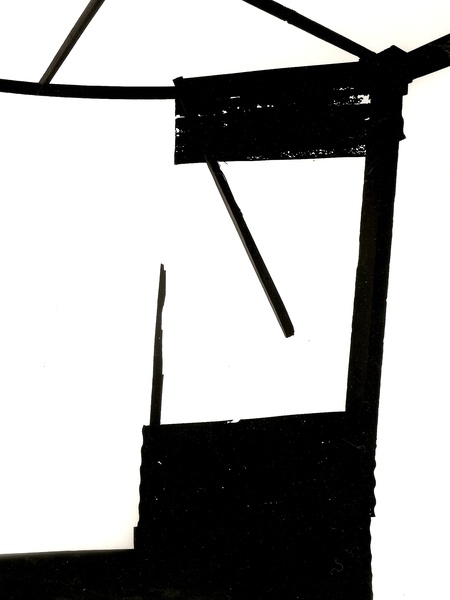 Notes on CWM RHEIDOL, Ceredigion 1994

This building has now been demolished save for its concrete foundation. This image is simple in its graphic telling. Taken looking up and shows a corrugated iron roof, part of the mining complex at Cwm Rheidol, all but fallen and masses of black shown in contrast against the featureless sky. The beam at the centre of the image seems frozen in an 'open' position yet ever ready to close and form a rectangle window up to the sky.

This was taken in part response to the work of Aaron Siskind and his work and also an homage to the Abstract Expressionist painter, Franz Kline.

ADEILAD MWYNGLODDIO. Cwm Rheidol. Ceredigion 1996
Dyma olygfa o do haearn rhychiog ar hen adeilad mwyngloddio yng Nghwm Rheidol sydd bellach wedi'i ddymchwel. Ymddengys bod y trawst sydd yng nghanol y llun wedi rhewi ar agor, ond eto arfin cau i ffurfio ffenestr betryal yn
wynebut awyr.