GELLIDEG, Llandyfaelog, Carmarthenshire 2010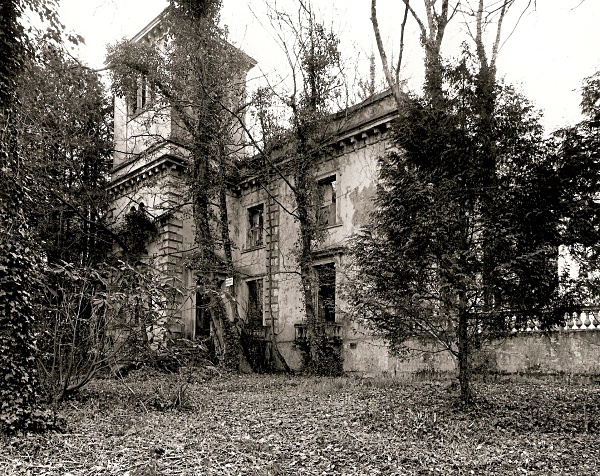 Notes on GELLIDEG, Llandyfaelog, Carmarthenshire 2010

I arrived at the Italianate mansion of Gellideg in near darkness, the imposing height forming a black mass in amongst the tress and although the trees were barren of foliage they were still covered in rampant ivy and therefore obscuring a proper view of the house.

Gellideg's life has been a short lived one. It was built in 1852 by William Wesley Jenkins and then the lead was removed by the family and sold in the 1950's and with the proceeds a smaller house was designed and built close by (sharing the same name and now serving as a Bed & Breakfast).

The morning slowly broke with the birdsong, naying horses and moaning cows from the farm nearby. It had been a cold night but gave way to a bright and cheerful March morning. The house was untouched by vandal and appeared to be in a structurally good condition. Inside there are few clues to the layout of the house and although the cellars were open I declined the invitation to explore.

Also to be noted that the origins of a former house are easily distinguished within which aids to the confusion of layout.

Large stables still in agricultural use are just a few hundred yards away as well as a small oval boating lake.
| | |
| --- | --- |
| | |