NASH POINT, Glamorgan 2009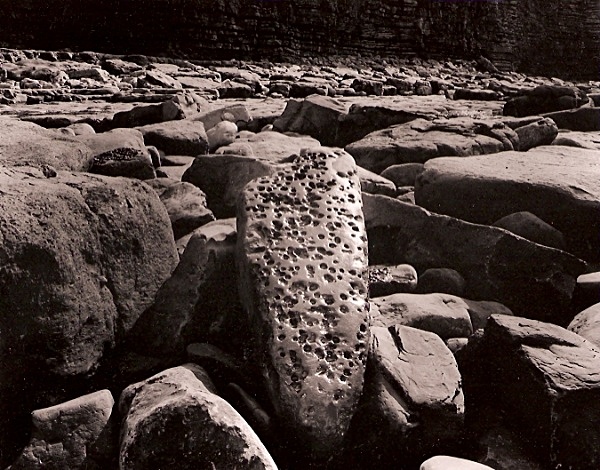 Notes on NASH POINT, Glamorgan 2009

Unfortunately I had mis- timed my visit to South Wales in March 2009. The sunrise was early at around 5.30am but low tide was approximately at mid day and midnight. It would be preferable to have sunrise and low-tide at the same time. Nonetheless these images of rock formations and bedrock are good examples of dramatic lighting techniques. A full morning was spent here and many of these images were used without a tripod, by merely resting the camera carefully on the ground and weighing it down so there was as little movement as possible when loading/removing darkslides and exposing the film.