PENGLAIS FACH, Ceredigion 2010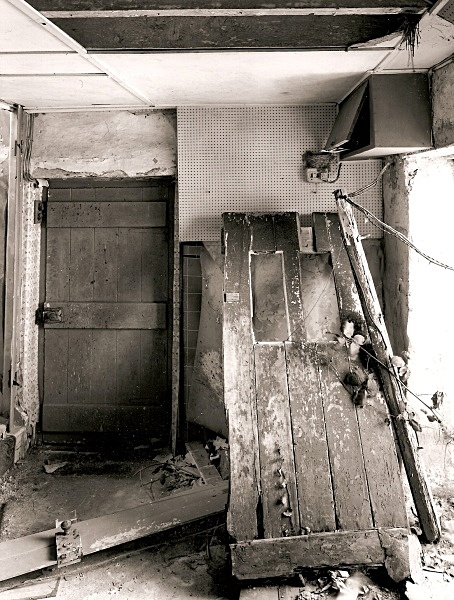 Notes on PENGLAIS FACH, Ceredigion 2010

A ruined farmhouse and barns on the golf course in Aberystwyth overlooking the Irish Sea. I have been contacted by various people if I knew about this house. It stands completely isolated in the centre of the golf course, not even boarded up or fenced off.

Inside doors hang off hinges, windows smashed with ivy pouring in, the floors covered in debris, internal walls with huge holes, wallpaper hanging off revealing brightly covered walls beneath. All quite depressing and will probably be set alight one day by the visits from nightly youths who come to sit around the 1950's fireplace and drink beer.
Comments
By williams:
i think it belongs to our family as we sold the golf links land and retained all buildingson it