WALL, Nottingham 1997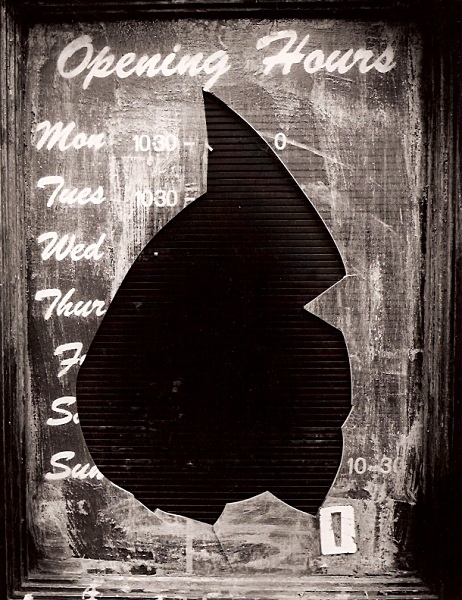 Notes on WALL, Nottingham 1997

This image shows a pub sign with a large crack in the centre. Taken in Nottingham city centre one could say it illustrates how plentiful such abstractions are in city centre's throughout the UK. The centre black mass, although just a black hole, becomes itself a physical form and this 'nothing' area becomes the most influential part of the photograph.

In 1995 I moved to Nottingham to study photography at Nottingham Trent University. For the next three years I almost solely photographed walls (with a few trips to Wales photographing mansions). Nottingham proved to be a city with rich photographic pickings providing many dirty walls with fragments of posters and peeling paint. Many of these images were taken in Forest Fields, St Annes, Radford and along Mansfield Road. Inspired by the work of Aaron Siskind.