CHICKEN FARM, Rhayader, Powys 2008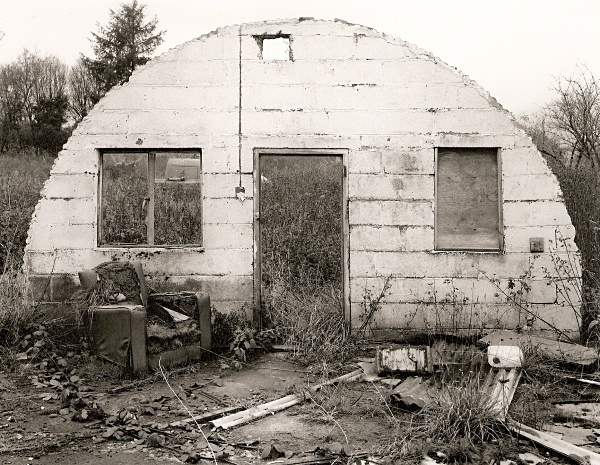 Notes on CHICKEN FARM, Rhayader, Powys 2008

I first visited these caged chicken farms in 2003. Abandoned and ruined farm buildings filled with chicken cages, row upon row. A melancholy place, something clinical and depressing about the buildings and surroundings but nonetheless worthy of photographing.

On my return, some five years later many of the buildings had either been demolished or had just fallen. That same clinical and depressing feeling remained and once a few exposures were made I was pleased to be walking back to my car.