BRON Y BERLLAN, Ceredigion 2010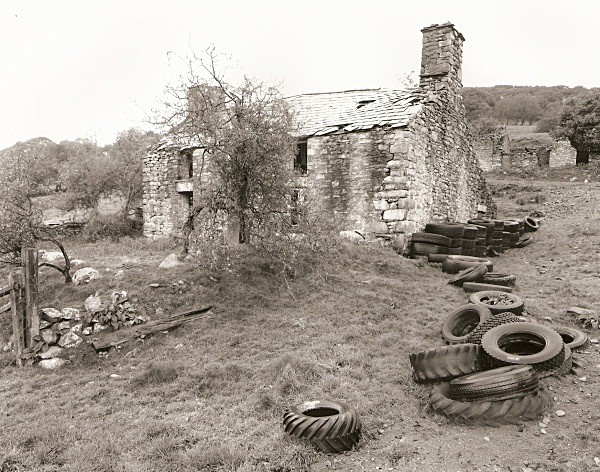 Notes on BRON Y BERLLAN, Ceredigion 2010

Ruins of an 18th Century farmhouse which now sit in the perimeter of a private race course. It will not be long before the roof falls and judging the state of the structural walls these too will soon tumble. There's a marvellous twin entrance stable block behind the house which has had a metal roof recently erected, so at least this will remain upright. This property has wonderful views over towards Strata Florida Abbey and the surrounding hills.