LLAIN, Ceredigion 2010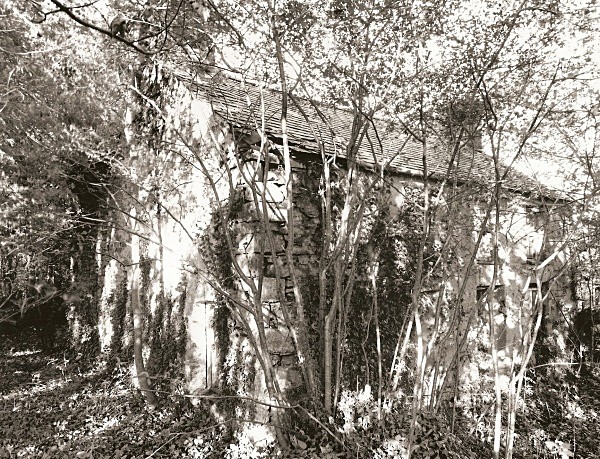 Notes on LLAIN, Ceredigion 2010

A small house with a few outbuildings, some stone, some brick but all becoming increasingly derelict. Surprisingly little touched by the vandal although sits beside housing and a caravan site (although the house is almost entirely camoufaged by the vegetation). The day I paid a visit was a bright late summer afternoon and the sun flickered through the undergrowth. It was a difficult condition to photograph in black and white and therefore, as you can see by the results, little detail can be made out. I will return when the light is flat and casting no bright highlights and neither deep shadow.