TYNGRAIG, Devil's Bridge, Ceredigion 2010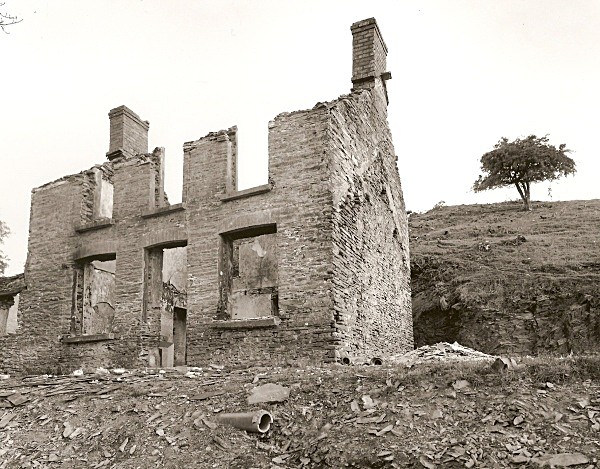 Notes on TYNGRAIG, Devil's Bridge, Ceredigion 2010

Sitting above the small stream 'Nant y Fawnog' and have thus named the house Fawnog. (Thanks to all of those who emailed in to say this house is call 'Tyngraig').

Recently unroofed and within signs of fire. This tiny cottage is barely visible from the Devil's Bridge to Aberystwyth road. Curious sheep watched and bleated loudly. I made a few exposures and left this small, peaceful cottage to its inevitable collapse.

Demolished early 2011.
Comments
By WM:
No, the house was called Tyngraig and has been empty since the late 1950's. Used to be whitewashed with a blue corrugated garage to the left and a pig sty further away. Cow shed was attached to the right. Sad to see it in such a state.