HAROLDSTON HOUSE, Haverfordwest, Pembrokeshire 2010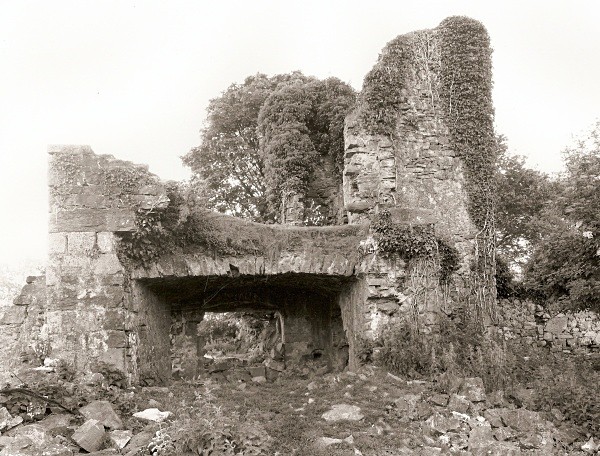 Notes on HAROLDSTON HOUSE, Haverfordwest, Pembrokeshire 2010

I reached Haroldston at 7am. The sun was quickly rising in the sky and the morning was turning from a blue and frosty dawn into a bright and very warm day. Haroldston was very easy to find, the sun painted the tops of the trees and the ivy covered tower with a warm orange hue.

I had seen recent pictures of Haroldston and knew the ruins were scattered and that I would not be visiting one of the true ruined treasures of Wales. It was however still a very pleasant surprise. It's true that the ruins are fragmented but there is much to see here, thanks partly to the resident sheep keeping the grounds from becoming overgrown and obscuring the low walls. One sheep performed repeatedly by standing on its two hind legs reaching the young spring leaves from a lime tree.

Haroldston was once one of the most important gentry houses in Pembrokeshire and was built by the Harold family in the 13th century. It was much modernised and enlarged between the 15th and 17th centuries. It fell into disrepair by the end of the 18th century and became ruinous thereafter. Ruinous except for the tower (named 'The Stewards Tower') which remained inhabited until the late 19th century. One must wonder how that occupier must have felt, living in a tower amongst a very large crumbling mansion. This picture becomes easy to visualise! It also explains why the tower has remained in relatively good condition (compared to the rest of the site) with stone steps still partially offering access up to the first corner of the tower.

The house is beautifully situated to the south of Haverfordwest with good views looking east although now looks upon a modern housing estate.
| | |
| --- | --- |
| | |