FFOS LAS, Ceredigion 2010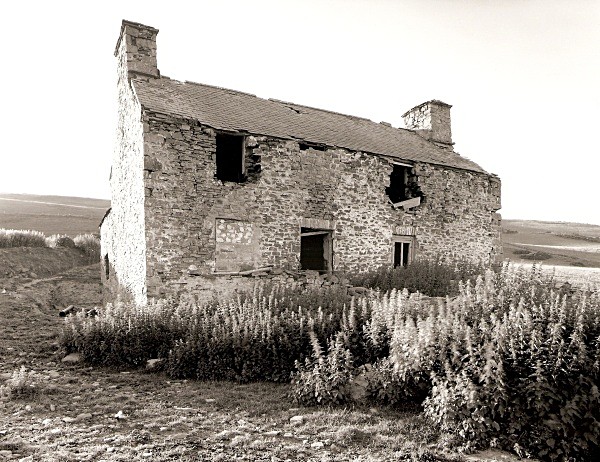 Notes on FFOS LAS, Ceredigion 2010

A large house in a sorry state yet exquisitely positioned on the coast overlooking Cardigan Bay and the Irish Sea.

Many outbuildings also ruinous.

I had visited here a few years ago and since then some drainage pipes have been laid and some minor scaffoldiing to help support the interior. The interior is a mess with piles of freshly fallen stone sitting against crumbling walls, all with the daylight flooding in. There are also large cracks and holes throughout the structure and it must surely only lead to either total dereliction or a complete rebuild. The farm half a mile towards Morfa Bychan called Cwm Cierw has almost exactly the same layout, design and size of house and outbuildings. There is also evidence of Ffos Las having once been slate clad, at least on its facade.